Electrical Services
We have the equipment and experienced staff to provide turnkey manufacturing solutions suitable to your needs; we are an ISO, UL, CUL, & CSA, certified partner.
Our products
bSol manufactures some of the best known and reliable brands on the market for electrical and lighting consumer products.
Request a Quote
Do you have any questions regarding our industrial WordPress theme? Fill out the form below and we'll get back to you as soon as possible.
Our customers
For more than 20 years, bSol has been working with some of the leading companies in the electrical supplies, lighting and wiring devices market.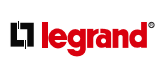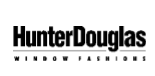 Our company's infrastructure allows us to offer a complete manufacturing
solution, from molding of components, to assembly and final packaging of
finished goods.